Baker Brothers Go To War 1914
Vera Woodward, my mother, was born Vera May Baker at 201 Wetmore Road, Burton on Trent in 1924. Her parents were Fred Baker and Catherine Outram.
Fred Baker's parents, Charles Baker and Eliza Fletcher, originated from Sudbury in Staffordshire and between 1879 and 1902 they had seven sons and four daughters, although two of the daughters died young. The children were all born in Burton on Trent. The family lived in Hawkins Lane and later in Horninglow Street. (See the Baker Family Tree )
In 1914 the seven sons all volunteered for service in the army for World War 1. The miracle was that despite the horror and carnage of that war, they all came back alive! Only Fred Baker was seriously injured - he had bullet wounds to his legs, arm, and head, but still lived to the ripe old age of 71 years.
Up until recently no photographs of the family were available, but thanks to a family member a number have now come to light, and are shown below: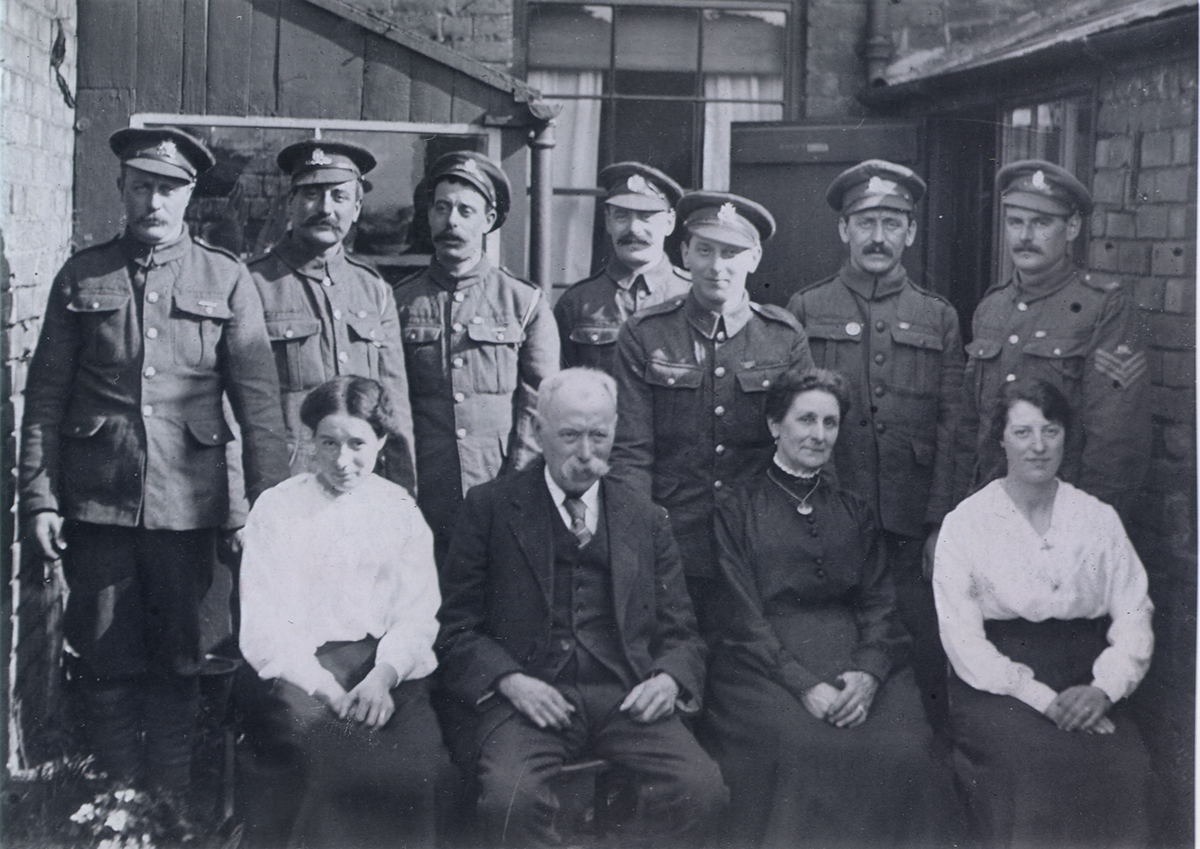 The Baker Family 1914
Back row, left to right: William, Charles, Harry, Walter (Jack), Herbert, Fred and Frank
Front Row, left to right: Elizabeth, Charles Baker Snr, Eliza Baker and Virginia.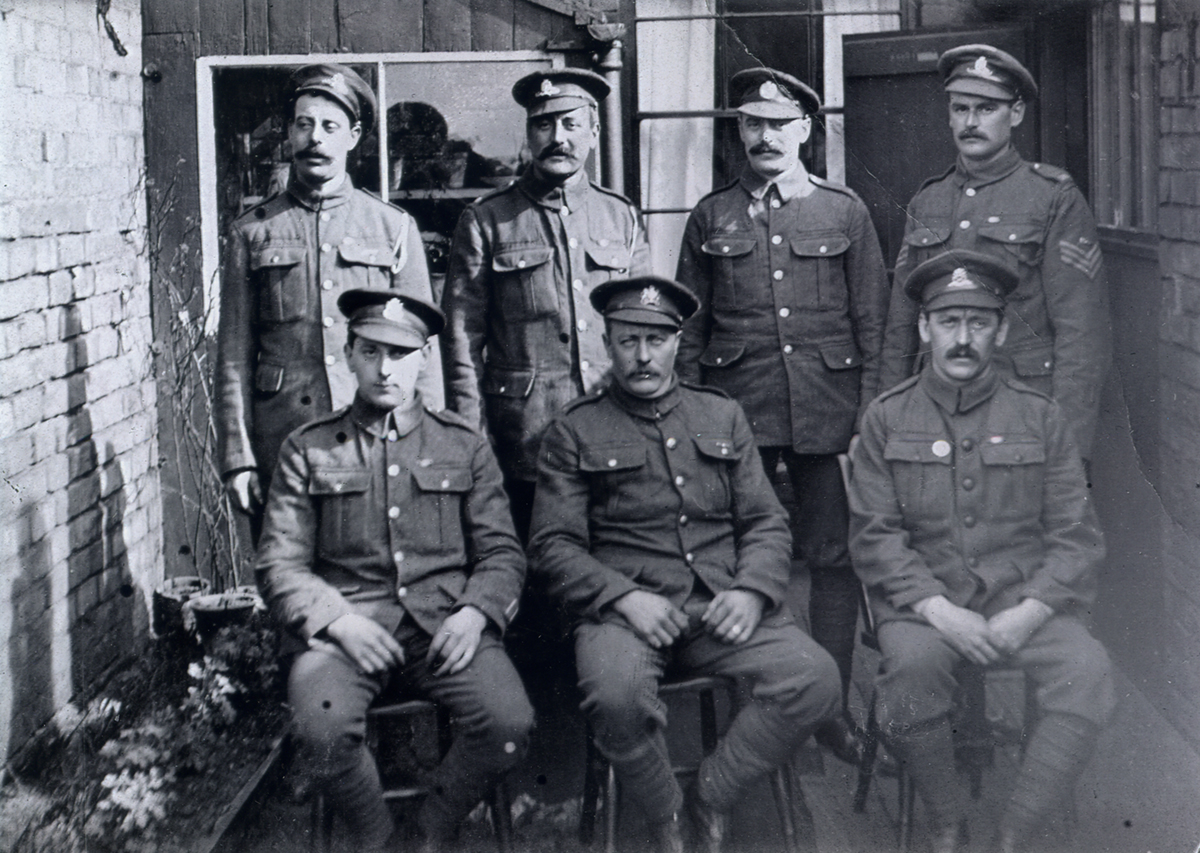 The Baker Brothers

Back row, left to right: Harry, Charles, Walter (Jack), and Frank
Front row, left to right: Herbert, William and Fred.
Compiled by Graham Woodward, Nottingham, England (UK).