The towns and villages listed below are known places where the family lived and worked, and if you have any information about any Woodwards from any of these places, please let me know.
Morton Bagot, Warwickshire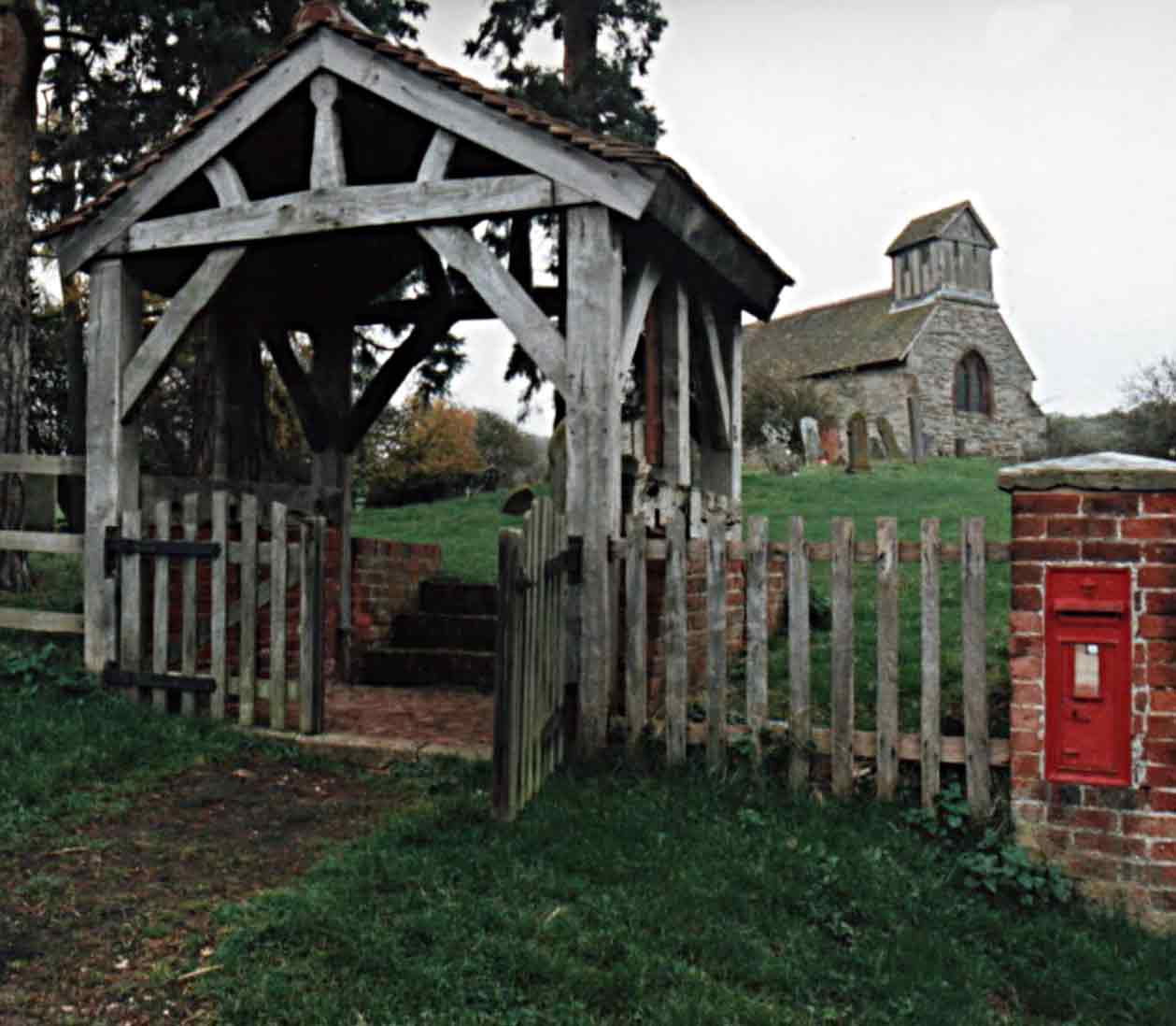 Morton Bagot is a small village in Warwickshire and is recorded in the Doomsday Book. The name derives from Morton - a settlement on the moor and Bagot the name of the lords of the manor. In 1629 the estate passed to Richard Butler and William Gibbons when the two manors, Morton and Morton Bagot, merged. It later passed to a family known as Holyoak who held it for most of the 18th century. It has never been a large parish and the population in 2001 was only 153 although it would have been more heavily populated in medieval times when farming was a labour intensive process.

The church (right) dates from the late 13th century, the first recorded Rector being Ralph Bagot in 1282. There is also a very large timber-frame 17th century barn next to the church. The parish register held at Warwick County Records Office begins in 1660 and the book was used for baptisms and burials until 1812. Earlier records are available online from Family Search.

Alcester, Warwickshire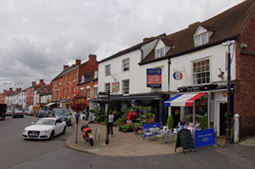 Alcester is a small market town in south west Warwickshire, England with a population of around 9000. The original settlement dates back to Roman times and the high street is reminiscent of the Tudor era with its half timbered cottages dotted along the length of the main street.
My oldest know ancestor (William Woodward) was born here in 1760 and there are records of many Woodwards working as agricultural labourers in and around Alcester in the 1800's, mainly in the villages of Aston Cantlow, Coughton, Dorsington, Gt Alne, Haselor, Morton Bagot, Quinton, Wimcote and Wootton Wawen. Some of these people are known to be related, others are suspected as being so. Any information you may have on Woodward families could prove critical to the research. More information about Alcester can be found at www.alcester.co.uk/about.aspx
Inkberrow, Worcestershire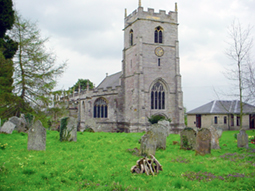 Inkberrow in Worcestershire is where one generation of the family lived for many years, and several Woodward families populated the Ridgeway (the road running along the boundary between Warwickshire and Worcestershire) during the late 1700s and early 1800s.
Other related families, such as the Laights, Macalands, Joines, Dolphins and Phipps, originated from Inkberrow, and any history you may have of these families could help fill gaps in the Woodward research. You can find out more about Inkberrow at www.inkberrow.org.uk/history-of-inkberrow/



Chipping Campden, Gloucestershire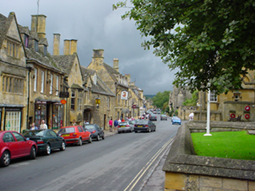 Chipping Campden, Gloucestershire, is one of the most beautiful towns in the Cotswolds. The huge 'wool' church in particular is spectacular.
The records for Gloucestershire show numerous Woodward families, and of particular interest is the family of Thomas and Edward Woodward, (1697 - 1780s), Stone Masons. There may be a link between this family and the one researched at Alcester.

If you have any further information about Woodwards in Chipping Campden please let me know. More information about Chipping Campden can be found at www.chippingcampden.co.uk.

Wilmcote, Warwickshire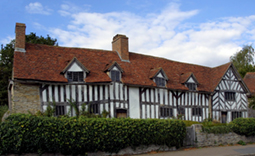 Wilmcote is a beautiful village near Stratford on Avon and is where Shakespeare's mother, Mary Arden, lived. The Shakespeare trust bought Mary Arden's house in the 1930s and it is a major visitor centre.

The village stands beside the picturesque Stratford Canal and for many years was a working village. Its main commodity was limestone from the local quarry, and at its peak the quarry produced over 16,000 tons of limestone a year, transported to market by canal. Stone from the quarry was used for the floor in the newly rebuilt House of Lords. Several members of the extended family worked at the quarry and when it closed at the end of the 19th century, they moved to Smethwick, Oldbury and Handsworth in Birmingham where they took up Coopering (barrel making). For more about Wilmcote see https://www.wilmcotepc.co.uk/
Smethwick, West Midlands
Smethwick has been in three counties, Staffordshire, Warwickshire and Worcestershire, and is now in the County Borough of Warley. In the 19th and 20th centuries it was a hive of industry where people flocked to from the surrounding villages as the availability of agricultural work declined.
My great grandfather (Arthur Woodward) came to Smethwick in late 1886 to work as a cooper in a local brewery in nearby Oldbury, and my grandfather was born in the town in 1887. Many of the family members settled permanently in Smethwick. Arthur moved to Bass's brewery in Burton on Trent in 1891, at that time the largest brewery in the world. A potted history of Smethwick is available at www.british-history.ac.uk/vch/staffs/vol17/pp87-88.


Burton on Trent, Staffordshire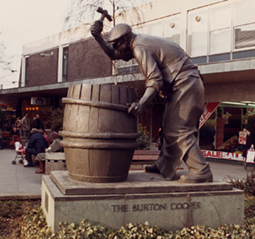 Burton on Trent is a town in Staffordshire, England, whose wealth until recently was based almost entirely on beer and the brewing industry. Burton was renowned as the town with more public houses per head of population than any other town in England, and at one time was the home of over 40 breweries. The biggest and perhaps most famous of all was Bass's, which incorporated Worthingtons and Ratcliffs.

The family moved to Burton in 1891, and over the next 60 years at least 10 members of the family worked at Bass's brewery in various jobs such as coopers, general labourers, clerical staff and managers. If you are related to any Woodwards that worked at Bass's during this period, please contact me.

You can read more about Burton at www.british-history.ac.uk/vch/staffs/vol9/pp5-20

Compiled by Graham Woodward, Nottingham, England (UK).